Marketing can be tricky in all aspects, even with vast experience. Understanding the pros and cons of PPC marketing will help you decide if you should handle it alone.
Imagine needing your entire house painted. Now, imagine doing it yourself. Yes, you may save money with this endeavor, but the energy you exert will be tremendous, and the job, well, it might not be all that flawless. Therefore, many homeowners have the work done for them with quality and no energy spent of their own. There are pros and cons in this area, you see, as there are pros and cons of PPC marketing as well.
What is PPC marketing?
It's simple, PPC marketing is a pay-per-click system that's used by website owners and other business models to drive traffic their way. It's a type of online ad used by search engines or a network of websites to gain revenue from advertisement companies.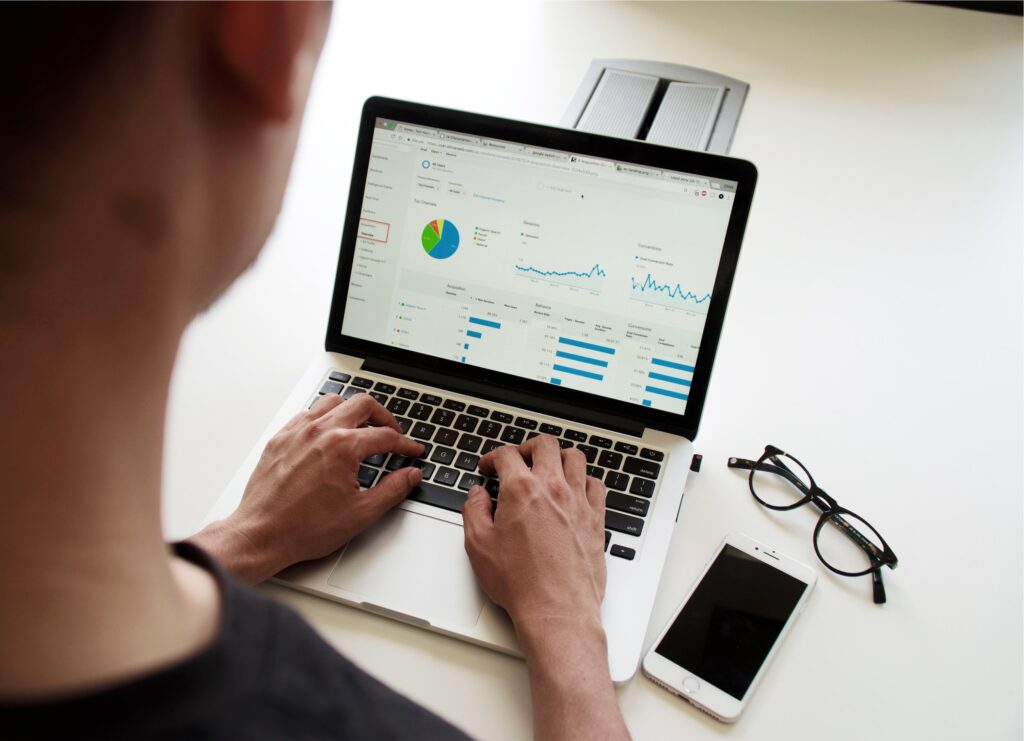 Advertisements are optimized placing the website at the top of search engines and businesses find it easier to generate revenue through paid PPC marketing. There's much work in preparing a successful campaign, and honestly, an agency may be your best option.
Pros and Cons of PPC marketing
All aspects must be examined before making any decision concerning the livelihood of your company. After all, you've probably put a hefty investment into your dreams already. That's why there are pros and cons of PPC marketing – this allows you to weigh your options thoroughly before investing money and time into your business.
Pros of DIY PPC marketing
Even though you should probably let a professional design and implement your PPC campaign, to be fair, let's look at a few positive points of doing the job yourself:
Taking control: With full control of PPC marketing, there is no third party. You don't have to worry about deadlines because you're the one who must meet them. You get to decide how your money is spent and how your campaigns are implemented to meet the needs of your business.
Saving money: If you're a new business on a tight budget, then surely you want to save money as much as possible and invest on those things that will benefit your business the most. This is where DIY PPC marketing comes, as hiring an agency to do the work for you may be out of the question. However, it may be possible to hire a consultant instead, since this would be a less expensive route and you would have a bit of help with your campaigns.
It's your strategy: When you do your own pay-per-click marketing, you create your own strategy. You decide where and when campaigns will be created and the size of the budget. All the decisions will be made by you, and only you, unless, of course, you do hire a consultant. Even then you can implement your strategy making your consultant aware of how you want things done.
Security issues: If you decide that outsourcing PPC marketing is not for you, then security will not be such a serious issue. You see, when outsourcing to an agency, you will always run a risk, even a small one, that your confidential information will be breached. Cybercrime is everywhere. If implementing your own advertisement campaign, your personal information stays with you.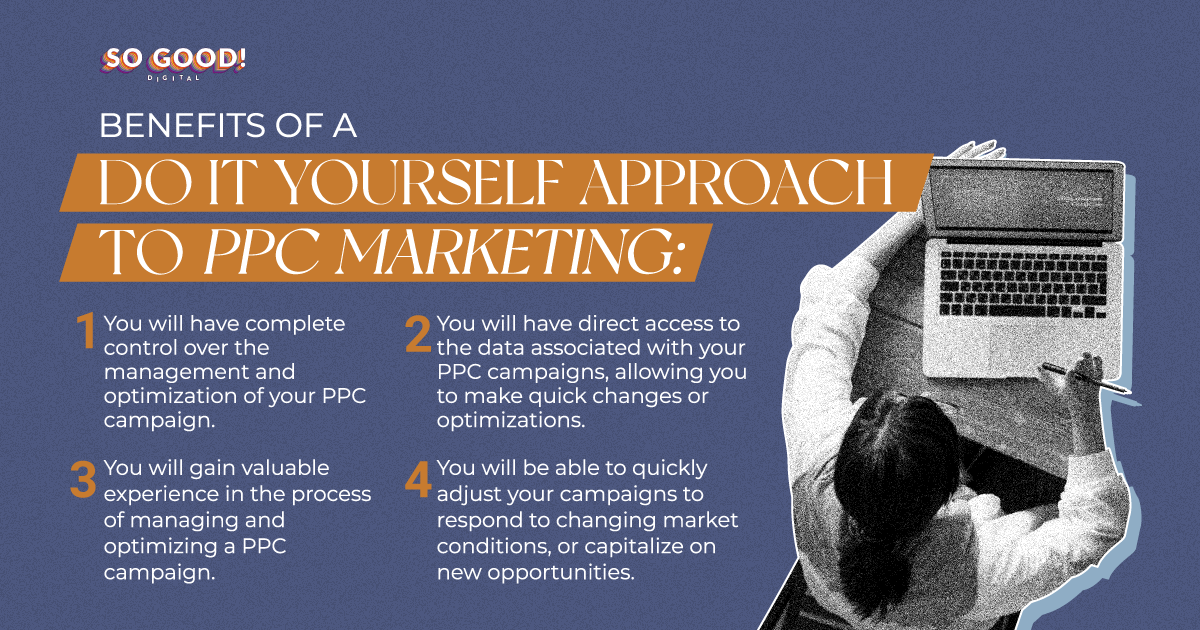 Cons of DIY PPC marketing: Why you should hire an agency
Do it yourself PPC marketing, maybe it's a good idea, but what about letting someone do the job for you? Yes, it takes yet another investment, but the proceeds may highly outweigh what you put into the advertisements. Not only you need to save money, but you also must save time.
Time is money: Think about it this way. Consider all the time you spend trying to figure out how to build PPC campaigns for your website while also working out any bugs that complicate the matter. Days, even weeks can be spent trying to perfect your marketing strategy. And time really is money. Every moment you're not utilizing a channel for money flow is a moment that nothing's happening. An agency can get your campaign up and running quickly and professionally, allowing you to watch it all come together successfully.
Agencies have experience: Face it. This is what they do. Most digital marketing agencies also specialize in PPC marketing. Like your business, this is theirs, and this is how they make their own profits. Yes, you're paying them, and sometimes it's not thrifty, but you can rest assure that your PPC campaign will be created professionally and bring positive results. It's like painting that house, they can do a perfected job as opposed to your DIY work that might not be so aesthetic.
Agencies and tools: Unlike doing PPC campaign efforts yourself, agencies use less energy for one important reason. They have the tools of the trade. Agencies have access to important data and reports that you cannot get. With these reports, they are aware of what can be done with a certain budget. These benefits of PPC management agencies are invaluable
Will you outsource your PPC marketing?
The pros and cons of PPC marketing do not revolve around questioning pay per click and success. It approaches the reality of how successful you can be when utilizing either an agency or doing the work on your own.
While you can learn so much from your experience with hashing through this process, your time is valuable. Choosing an agency to complete your PPC marketing campaigns will allow you more time for other important things concerning your business. So, think long and hard about how you want to approach this process and the pros and cons of PPC marketing. Just make sure that the paint job looks perfect.